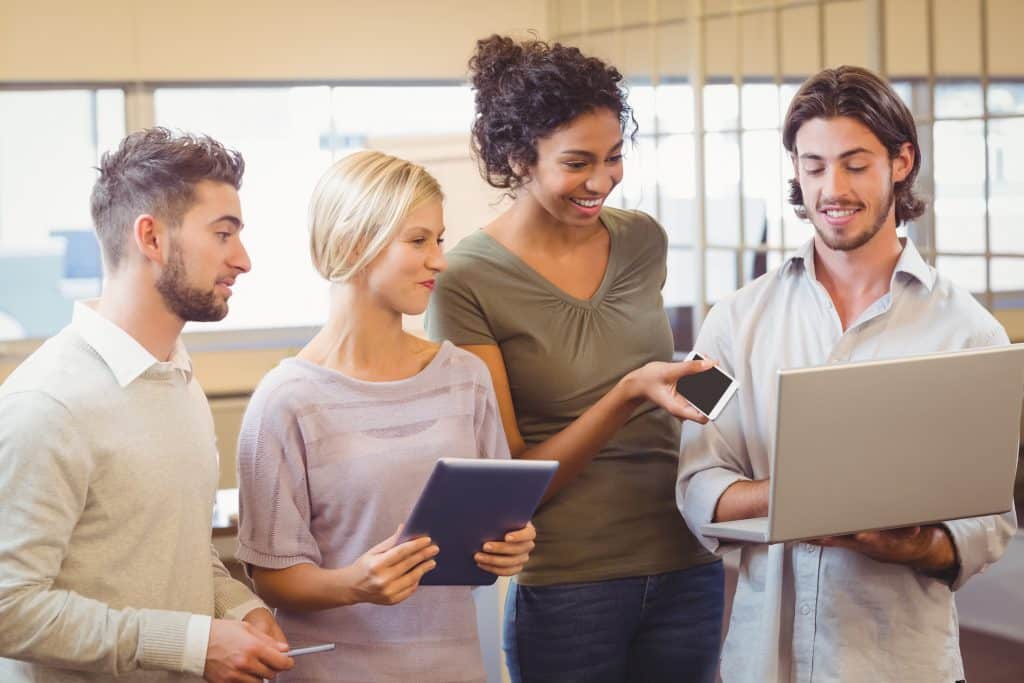 What do you really need to get started?
Once accepted as an independent agent, there are a few things that you need to start working online with Live Reps:
A quiet place to work online. It's critical to prevent background noise on calls by choosing a distraction-free area where callers can't hear any sounds such as lots, barking dogs, traffic, doorbells, tv's, radios, etc.
A computer that meets minimum specification outlined below with a wired connection to the internet that exceeds 20MB connectivity.
To check your home internet speed, click here: https://www.speedtest.net
While most independent agents chose to work from home you can choose to work from any location that meets there requirements for the opportunity you select.
Important: Live Reps does not provide any equipment for your home-based business. As an independent contractor, you must maintain your own computer, software and internet connection in compliance with our client requirements.
Your internet services can be from any local provider as long as it meets the minimum bandwidth of 20 MBPS.
Important: Dial-up internet service is not supported. You must be using a high-speed internet connection.
Your router can be provided by your ISP service provider or you can purchase one yourself. LRCC does not maintain this router and it is up to you to make sure that any security updates, firmware and settings are current for PCI, as you will be taking credit card connection over this connection.
Important: prior to you being released onto active campaigns, a PCI scan will need to be conducted using software that is authorized by LRCC. IT resources from LRCC will review the scan results and either approve or make recommendations on how to resolve the issues if you would happen to fail the scan. PCI compliance must be maintained and a periodic scan can be requested by LRCC IT to ensure compliance remains in effect. Some common causes of failed scan are changing internet providers, software installs our updates to PC's during the course of employment, virus software not maintained, etc.
Primary connection is via a VPN that is maintained by Live Reps Call Center. This ensures PCI compliance is monitored/ controlled by Live Reps Call Center.
Minimum Computer Requirements
Your work-from-home business will need a personal desktop computer or laptop that meets the following requirements and is connected to the internet via a cable connected to your DSL or cable modem. (no wireless connectivity)
Processor: I5 processor or better
Memory: 8 GB of RAM memory or more
Operating system: Must be windows 10 or windows 11
Browser: Internet Explorer 11 or Firefox (latest version)
Java: Java 8 update 151 (must be installed, cannot be higher as Five9 will not function correctly)
2 monitors: capable of displaying at least 1024 x 768 pixels
Sound: Must have a sound card installed and be equipped with speakers of headphones.
Sound cards are often included in computers and are needed to allow you to hear audio.
USB Headset: a headset that plugs into your computer.
Computer & Virus Protection
It is strongly recommended that you configure your computer system in accordance with Microsoft's recommendations as outlined on their Protect Your PC website. These steps include:
Enable and configure the Windows Update module to update automatically
Enable Windows standard firewall
Install Anti-Virus software and configure it to automatically update
Important: There are a variety of Anti-Virus software available on the market today. LRCC IT recommends ESET or McAfee, other software is available but IT has seen these software fail in the PCI compliance area and may delay you being released to do your day to day activities.